Hemiks was founded in 1991. It operates as a private company, based in Velika Plana, a city 80 km south of Belgrade, on the main road and rail routes.

The Company's main activity is wholesale and retail sale of pesticides and other agricultural materials. In the field of wholesale, Hemiks supplies approximately 200 customers, mainly agricultural supply stores, in all areas important for agricultural production in Serbia. Retail trade is conducted in 17 Hemiks agricultural supply stores. The offer includes over 3,000 products-materials for agricultural production.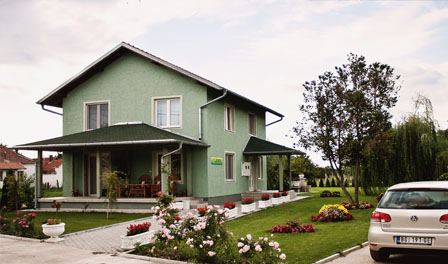 PROFESSIONALISM OVER SALES is the basic business motto, and its aim is that buyers – farmers find the right solution for protection and nutrition of their crops in terms of: efficiency, product safety and profitability of the production. This contributes to the raising of competitiveness of Serbian farmers.

HEMIKS buys pesticides directly from both domestic and the world's most famous international manufacturers: BASF, Bayer Crop Sciences, Stockton, Magan Agrochemicals, Agrosava Chemical, DuPont, Syngenta, Galenika-Fitofarmacija, Hemovet etc.

HEMIKS has maintained, over many years now, a developed educational system for buyers – farmers, by means of:
Lectures - workshops during the winter, accomplished with the participation of University professors and other experts in agriculture - specialized in specific fields of interest;
Recommendations for the protection of crops, based on monitoring of conditions for the appearance and expansion of main causes of diseases and pests, by sending text messages to more than 3,800 addresses,
Participation (direct or by providing materials) in specialized TV programs, in which we offer a biologically effective, environmentally acceptable and economically profitable solutions to some of the major problems in crop protection;
Employees

:

The functions of the Company are carried out by 54 permanent employees, of who 16 are with University education

.

Information systems, PANTHEON – belonging to the Slovenian company DataLab, it provides the control of business processes – from purchasing and storage of goods, to sales and distribution. In this way, it is possible to follow the complete material and financial operations of the Company.



The plans

of Hemiks are directed towards strengthening and improving the existing system and expanding the business activities to areas where specialized farms for fruit production are developing.

The company HEMIKS operates in accordance with

standard requirements for quality management systems ISO 9001:2008

, which has a certificate number: RS-Q-0623-IR issued by the Company YUQS for certification and quality control systems.